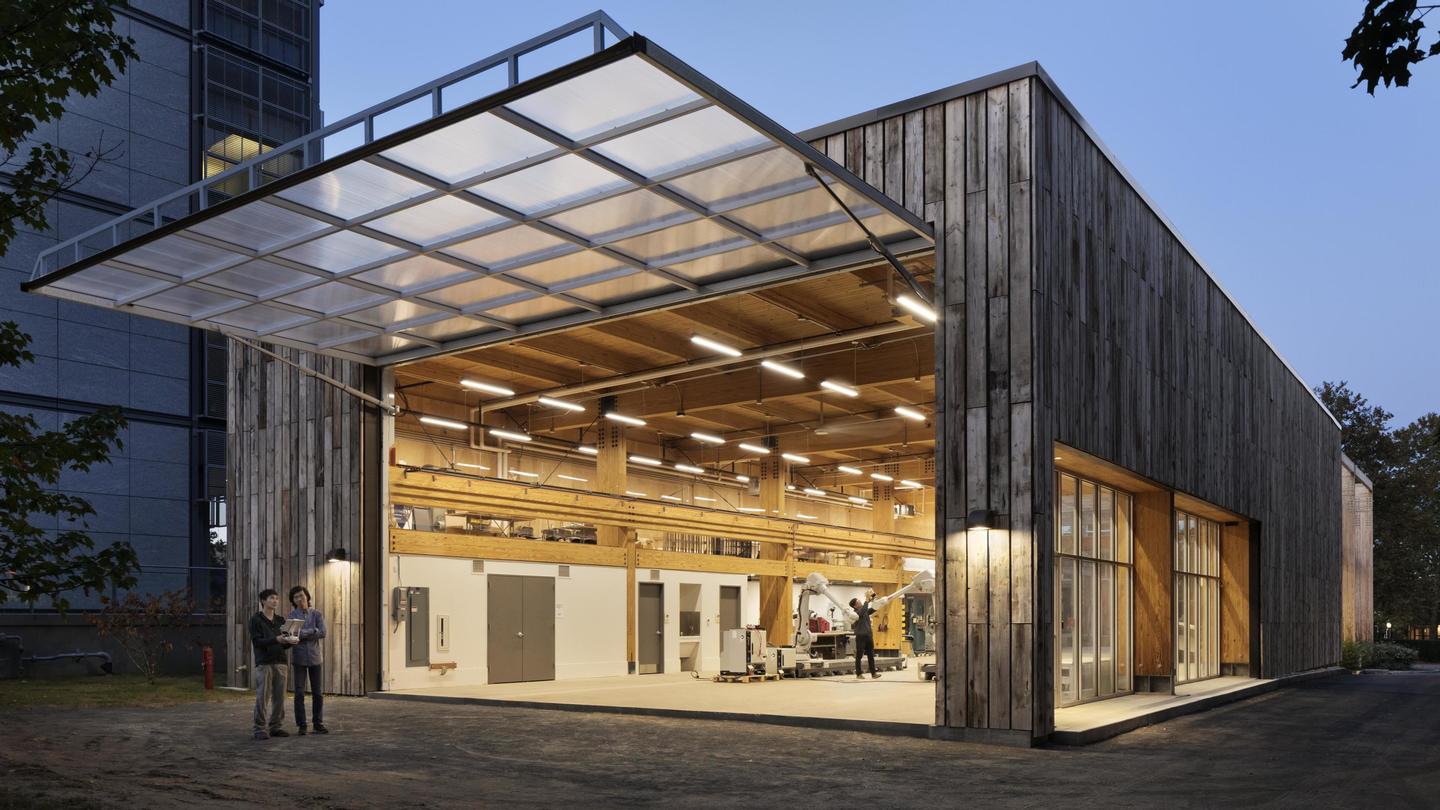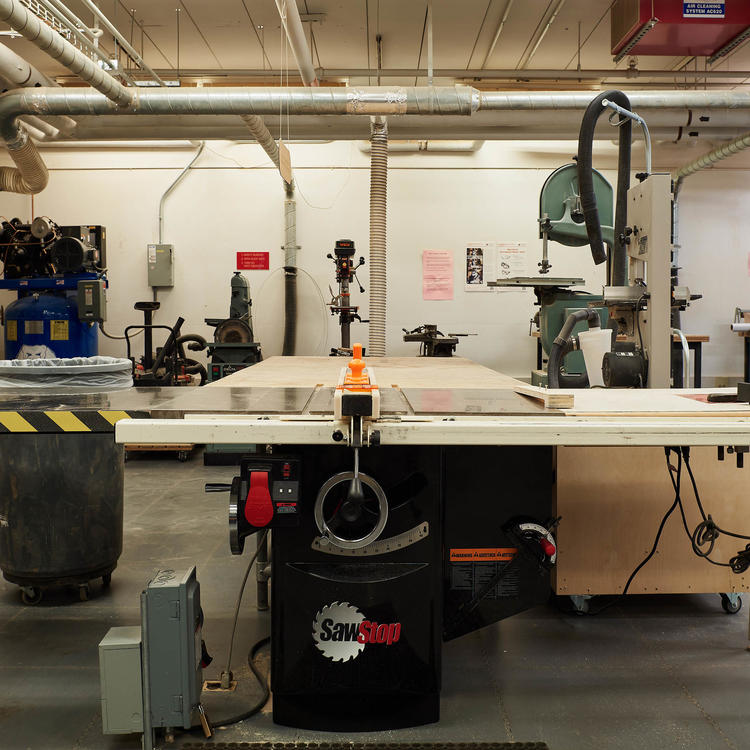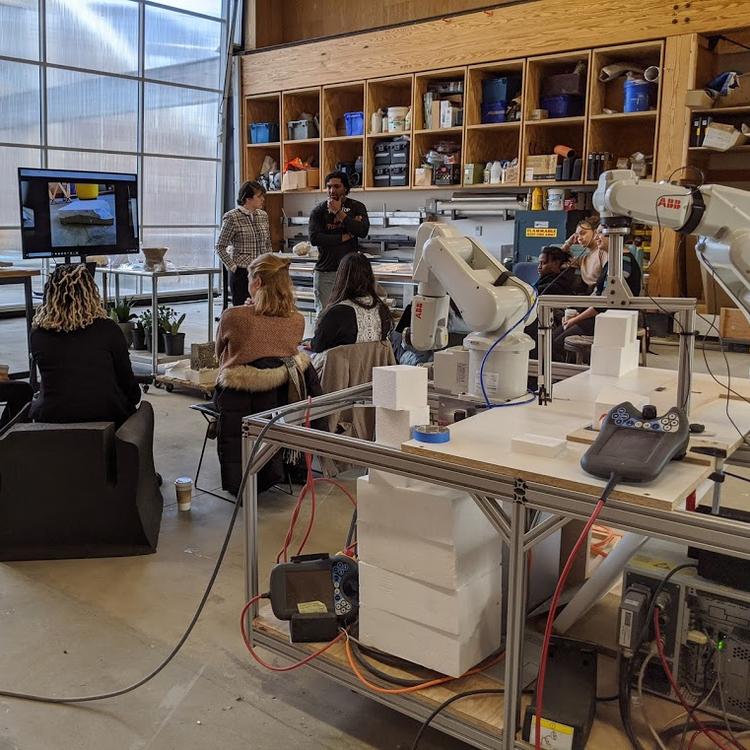 Introduction to our Spaces
The School of Architecture has two facilities available  to School of Architecture Faculty and students enrolled in Architecture courses who have completed proper training. The School of Architecture Lab (SoA Lab) and the Embodied Computational Lab (ECL).
These spaces are designated for building models, architectural and design fabrication, and exploring building systems with the equipment, technologies, and materials at these facilities. 
The SoA Lab is a full-service model laboratory located on the School of Architecture's ground floor. It features a range of equipment that can be utilized after the completion of orientation and training sessions. 
The second facility is the ECL, which is located behind Frick Chemistry and in front of Jadwin Gymnasium off of Washington Road. It is available for supervised use to all students when a monitor or staff is present. This facility houses a robotics lab, a gantry crane, metal shop, and ample space to pursue and build complex architectural mock-ups.
Specific policies and hours of operation can be found on each respective page. Any change in schedule will be posted under Announcements below.
The spaces are managed by Marie Baretsky, Bill Tansley, and John Hunter. Student Shop Monitors provide additional support in a variety of roles. Together they provide guidance and assistance regarding any course related fabrication work, maintain the equipment in the space and monitor safety.
Shop Staff
Marie-Odile Baretsky
Manager of Digital Fabrication, Technology, and Research
Lab Manager
John Hunter
Senior Lab Technician
Evening Supervisor
Bill Tansley
Senior Lab Technician
Daytime Supervisor
Announcements
Welcome to the Fall 2023 Semester! Any announcements for the shop will be posted here.
---
Fall SoA Lab Shop Hours:
Starting Monday September 18th
Monday-Thursday 9am-10pm
Friday 9am-5pm
Saturday-Sunday Noon-8pm*
*Please note that tools requiring specialized training or staff technician supervision are not accessible to you on the weekends.